The Philippine Stock Exchange (PSE) has been in close coordination lately with the Securities and Exchange Commission (SEC).
This development comes as the number of patients reporting coronavirus infections has surged.
Yesterday, the Department of Health announced nine new patients that have contracted the fatal illness, also known as COVID-19.
As of late afternoon that day, this pronouncement brought the total cases in the country to 33 patients.
In light of the latest government declaration and the pandemic, the local bourse is reportedly discussing matters with the SEC regarding how to protect the Philippine investors best.
The two groups are talking about other potential safety measures besides those that the PSE had issued to keep the Philippine capitalists out of harm's way.
On Tuesday, the PSE issued a memo on its official webpage, based on the report by the Philippine business newspaper BusinessWorld.
The company cited that shareholders of publicly listed companies may remotely take part in annual stockholders' meetings (ASM). These conferences will take place over the forthcoming weeks.
The PSE said that they are recommending this measure as a precautionary step to the coronavirus ailment.
The local bourse's operator pointed out that voting via remote communication could mitigate the hazard for investors of contracting the coronavirus disease.
Also, the Philippines' national stock exchange reminded the local capitalists that this option is safer, as compared to face-to-face conferences.
Besides remote communication, the PSE relayed that the shareholders of Philippine corporations may participate in the election of directors in absentia mode.
The statement of the officials from the country's stock exchange is following the Philippines' Revised Corporation Code.
This piece of legislation also has the name Republic Act Number 11232. It permits corporations or publicly listed business organizations' stockholders to take part in ASMs in three ways.
They are participation via a proxy, remote communication, and while not present in an ASM.
Moreover, the Revised Corporation Code of the country states that the processes and requirements for these choices of participating in ASMs depend on the corporations to establish.
Over the next few weeks, the Philippine publicly listed firms slated to conduct their ASMs include Roxas Holdings, Incorporated.
Its yearly stockholders' meeting is on Wednesday, March 18. Furthermore, on Friday, March 20, BDO Leasing and Finance, Incorporated's shareholders will convene.
On Tuesday, March 24, Xurpas, Incorporated will hold its ASM. Then, on Thursday, March 26, Chelsea Logistics and Infrastructure Holdings Corporation's event will take place.
Finally, Phoenix Petroleum Philippines, Incorporated's yearly shareholders' meeting is on Friday, March 27. From April to June this year, more publicly listed companies have scheduled their ASMs.
In light of the coronavirus outbreak, the PSE expects them to deliver their declarations regarding any adjustments in the ASM dates.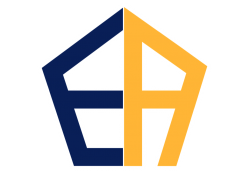 Latest posts by Equilyst Analytics, Inc.
(see all)