Metro Pacific Investments Corporation has pulled itself out of the consortium that aims to restore the Ninoy Aquino International Airport (NAIA).
Yesterday, the infrastructure conglomerate made an official announcement regarding its exit from the so-called "super consortium."
The company issued a filing to the Philippine Stock Exchange (PSE). The management of the firm advised its partners that it intends to withdraw from the NAIA super consortium.
This cluster of the airport restoration initiative's proponents is a group of seven Philippine conglomerates.
Metro Pacific Investments Corporation's pullout brings the official members of the group to six.
This airport rehabilitation team comprising major Filipino firms consists of Aboitiz InfraCapital, Filinvest Development Corporation, and Alliance Global Group Incorporated.
Moreover, it includes AC Infrastructure Holdings Corporation, JG Summit Holdings Incorporated, and Asia's Emerging Dragon Corporation.
Last week, Manuel V. Pangilinan delivered his insights in an interview. He cited that his company is thinking about the likelihood of exiting the NAIA super consortium.
The Metro Pacific Investments Corporation's head cited that their position comes at a time when their proposal with the government is facing pending matters.
Pangilinan remarked that they have to decide at the soonest possible time. It is because he said that they did not want the other consortium members to wait.
The infrastructure conglomerate's management has also expressed their agenda of redirecting their discretionary investments to businesses that have fewer risks.
Pangilinan's corporation has investments in various ventures. For its infrastructure and tollways business, it manages the Metro Pacific Tollways Corporation.
Moreover, it runs the water utility firm Maynilad Water Services Incorporated. Pangilinan's company is also behind power distributor Manila Electric Company.
Meanwhile, Metro Pacific Hospital Holdings Incorporated and MetroPac Movers Incorporated are its logistics and hospital ventures, respectively.
The NAIA rehabilitation initiative is a P102-billion project. The super consortium of conglomerates targets the comprehensive renovation of the airport.
Moreover, they intend to resolve the NAIA's capacity constraint. The airport restoration project will also aid in reducing the intensifying air traffic overcrowding in the country's official air station.
The super consortium of conglomerates will work on the airport initiative in three phases.
They will complete it starting from next year until 2024, according to the report by Philippine daily newspaper The Philippine Star.
On Monday, March 9, 2020, Metro Pacific Investments Corporation (PSE: MPI) closed at P3.48 per share.
From its previous close, this last share price of the firm's stock is down by P0.14 or 3.87 percent.
Besides, the total value turnover reached P333,512,560.00.
The PSE recorded the 52-week high of Metro Pacific Investments Corporation at P5.28.
Meanwhile, its 52-week low is at P2.69.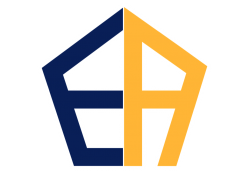 Latest posts by Equilyst Analytics, Inc.
(see all)