The Manila Electric Company (Meralco) has begun to put the government's smoking ban into practice.
During the beginning of the month, the company's officials announced that they would no longer permit smoking in all their premises and facilities.
The management of Meralco remarked that this smoking ban consists of prohibiting the use of cigarettes, e-cigarettes, and vaping.
This rule started to take effect on March 1, as per the news posted online by Philippine daily newspaper The Philippine Star.
The smoking ban of the largest power distributor in the Philippines is in line with two decrees that the Philippine government had issued.
One of them is the Executive Order Number 26. This decree provides for the setting up of smoke-free environments.
President Rodrigo Duterte issued this order, which applies to public and enclosed locations.
Moreover, the smoking prohibition of Meralco is in line with Executive Order Number 106. This rule bans using e-cigarettes and vaping in public areas.
The power distributor remarked that it aims to boost further its commitment to a more sustainable and wholesome environment.
As a component of its program, the firm has installed visible signs around all its properties. These places include formerly designated smoking zones.
Furthermore, the company aims for complete compliance with its non-smoking rules. Hence, it has employed security personnel.
These representatives will regularly check the formerly designated smoking areas.
Also, they will monitor if the members of the Meralco staff are complying with the recently enforced rules.
The company also offers a program meant to help employees cease smoking altogether. Its physicians and its Corporate Wellness Center oversee this initiative.
Ray Espinosa is the head of Meralco. He was behind the launch of the Meralco Sustainability Office last year.
Espinosa pointed out that the smoking prohibition rule is in line with the firm's latest efforts to achieve inclusivity and sustainability.
Moreover, the chief executive officer of the electricity distributor explained the relevance of the smoking ban.
Espinosa cited that people generally focus more on the health benefits of prohibiting smoking.
They usually overlook the detrimental effects of smoking on the environment, he said.
The Manila Electric Company (PSE: MER) closed at P258.00 per share on Monday, March 9, 2020.
From its previous close, this last share price of the firm's stock is down by P11.00 or 4.09 percent.
Moreover, the total value turnover reached P58,392,422.00. The 52-week high of Meralco is at P391.00, according to the records of the Philippine Stock Exchange.
Meanwhile, its 52-week low is at P251.00.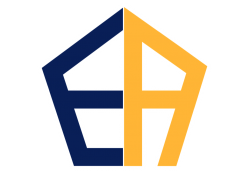 Latest posts by Equilyst Analytics, Inc.
(see all)