Udenna Corporation is the holdings firm that is also the parent company of logistics player Chelsea Logistics and Infrastructure Holdings Corporation.
The business group in Davao City has confirmed that it will join other oil exploration entities in the development of the Malampaya gas-to-power project.
Udenna Corporation's officials issued a statement on Wednesday.
They said their division, UC Malampaya Philippines Private Limited, has completed its buyout of the 45-percent stake of Chevron Malampaya LLC in the Palawan-based project.
This development permits UC Malampaya Philippines to engage in oil exploration and development ventures together with other organizations.
Among them is the Philippine National Oil Company Exploration Corporation (PNOC-EC).
The Philippine government possesses control over this entity, as per the Philippine business newspaper BusinessWorld's report.
Furthermore, under the Service Contract 38 that the Department of Energy (DoE) awarded, the PNOC-EC controls 10 percent in the development of the Malampaya project.
Aside from this state-owned corporation, Udenna Corporation's arm also joins Shell Philippines Exploration B.V.
This company possesses a stake amounting to 45 percent in the expansion of the natural gas initiative.
Dennis Uy is the founder of Chelsea Logistics. He is also the chairman of the umbrella organization Udenna Corporation.
He delivered a statement regarding the latest development for UC Malampaya Philippines.
The Davao-based entrepreneur affirmed that his company sees vast potentials in natural petrol as the fuel of the next generation.
Also, he relayed that they are upbeat and thrilled to deliver the immense advantages of gas to the people of the Philippines via their subsidiary.
Uy remarked that they are looking forward to working with their joint business collaborators in this natural petrol project.
He referred to Shell Philippines Exploration B.V., the PNOC-EC, the crucial stakeholders of the Malampaya project, and the DoE.
The Filipino businessman cited that they will make sure that the natural gas project carries on in playing a significant part in the development of sustainable and pure energy enterprise.
The completed settlement was between UC Malampaya Philippines and the division of Chevron Philippines, Limited. It indicated that Chelsea Logistics' owner would purchase the full stake of the consortium collaborator.
In the deal signed on October 25, 2019, both parties did not reveal the price of the acquired stake.
On Wednesday, March 11, 2020, shares of Chelsea Logistics and Infrastructure Holdings Corporation (PSE: C) closed at P2.97 apiece.
From its previous close, the company's shares of stock registered gains of P0.03 or 1.02 percent. Also, the total value turnover reached P1,175,790.00.
The 52-week high of Chelsea Logistics is at P9.36, as per the Philippine Stock Exchange's records. Meanwhile, its 52-week low is at P2.75.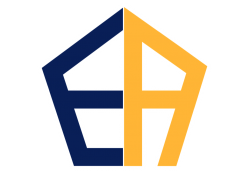 Latest posts by Equilyst Analytics, Inc.
(see all)