BPI Family receives a top rating for its ₱35 billion bonds from the debt watcher Philippine Rating Services Corp.
An issuer rating of PRS AAA by PhilRatings is not a small feat.
It just means BPI Family has a strong capacity to meet its financial commitments, compared to its counterparts.
The rating was made in consideration of various factors as reported by Phil Star.
BPI's substantial brand equity and highly-experienced top management team made significant contributions to the rating decision.
The bank's sound capitalization and close strategic link to its parent firm are also other factors that cemented the rating.
Customers' positive perceptions of BPI also influenced the high rating given.
BPI Family Largest Thrift Bank Today
At present, BPI Family is the nation's largest thrift bank. Its assets is the highest in the thrift banking sector, reaching a total of 21.9 percent.
The bank's net loans and receivables are also impressive at 23.9 percent. Additionally, its deposits are at 23.4 percent and capital at 19.7 percent, making it the industry leader.
BFSB also managed to attain double-digit market shares of the overall thrift banking sector's housing and auto-loans.
Its bank retail loan portfolio is nothing to scoff at. It recorded a compounded annual growth rate of 10.2 percent since 2014.
BPI Family Set To Grow More
Real estate mortgage and auto loans largely supported its massive growth. These two components made up 58.4 percent and 24.6 percent of the total gross loans, respectively.
Its parent company, the Bank of the Philippine Islands, is the country's third-largest bank as of June 30, based on its asset size and volume of deposits.
It s not surprising that BFSB is performing so well.
BPI itself has a leading presence in various markets and services – bancassurance services, asset management, investment banking, among others.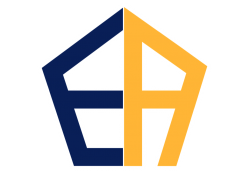 Latest posts by Equilyst Analytics
(see all)