BDO Remit is the unit of BDO Unibank, Incorporated that offers quick and secure remittance solutions.
Also, the firm assists consumers in availing bank-to-bank and other money transfer services.
In January, the Taal Volcano in Batangas erupted. This natural calamity spurred Filipinos living overseas to extend their helping hand to their family members and friends in the Philippines.
With this event, BDO Remit functioned as a medium for remittances. The remittance service provider has collected over P600,000 in cash donations as of the end of January.
The accumulated funds are for the people that the Taal Volcano eruption adversely impacted, according to the report by Philippine daily newspaper The Philippine Star.
Overseas Filipinos sent the cash donations, and the bulk of these funds originated from the United States, the Middle East, and Japan.
BDO Remit offices abroad collected the donated money. Then, these branches coursed it via various accredited charitable bodies.
Among these philanthropic organizations are GMA Kapuso Foundation, BDO Foundation, the Philippine Red Cross, and ABS-CBN Lingkod Kapamilya Foundation.
On January 14, the remittance fee-free campaign of the banking unit on cash donations to Taal victims began.
Its original date of effectivity was until March 31, 2020. Nevertheless, more Filipinos based abroad continue to send money to their loved ones.
Thus, the remittance service provider has extended its free remittance fee campaign. This initiative applies to the cash donations dispatched until the culmination of June this year.
Genie Gloria is BDO's chief of remittance.
She affirmed that questions and requests to lengthen the remittance fee waiver program continue to pour in from various overseas Filipino communities.
Gloria cited that with the extension recently implemented, the donors could still catch up.
Plus, they could avail the free remittance fee perk when they make their donations for the Taal victims, she said.
Gloria confirmed that the Taal victims still grapple from the resulting problems of the volcanic eruption.
People in Batangas would have extensive time before fully recovering from the aftermath of the natural disaster, she remarked.
The bank executive relayed that charitable Filipinos from abroad felt more encouraged to help when they learned about the financial firm's remittance fee waiver program.
Therefore, their campaign could aid more victims, she added.
On Monday, March 9, 2020, BDO Unibank, Incorporated (PSE: BDO) closed at P131.00 per share.
From its previous close, this last share price of the stock of the bank is down by P10.50 or 7.42 percent.
Also, the total value turnover reached P358,373,263.00.
The Philippine Stock Exchange recorded the 52-week high of the bank at P161.80.
Meanwhile, its 52-week low is at P126.10.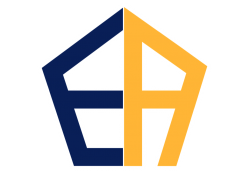 Latest posts by Equilyst Analytics, Inc.
(see all)