Alliance Global Group, Inc. (PSE:AGI) closed at ₱11.02 per share as of 03:30 PM GMT+8 on January 8, 2020. It went down by 1.61 percent.
The Total Turnover Value was ₱63,049,460.00. The local traders were the main drivers of Alliance Global Group, Inc. today.
Foreign investors registered a Net Foreign Selling worth ₱14,485,454.00. They are net sellers year-to-date.
The immediate support is near ₱10.45, while the immediate resistance is near ₱12.00.
Our 10SMACD combo is bearish.
AGI's risk level is low due to its historical volatility score of 27.71 percent.

Trade-Volume Distribution Analysis
Last Price: ₱ 11.02
VWAP: ₱11.03768
Dominant Range: ₱11.02 – ₱11.06
The Momentum Power Indicator of Alliance Global Group, Inc. is bearish because only 2 of 4 elements are bullish.

True Market Sentiment – EOD
True Market Sentiment on AGI as of Jan-08-2020 at 03:30PM with a last price of ₱11.020
True Market Sentiment: BULLISH
6 of the top 10 brokers registered a positive Net Amount
6 of the top 10 brokers registered a higher Buying Average than Selling Average
Top 10 Players' Buying Average: ₱11.0416
Top 10 Players' Selling Average: ₱11.0353
Bonus Info:
16 out of 39 participants or 41.03% of all participants registered a 100% BUYING activity
9 out of 39 participants or 23.08% of all participants registered a 100% SELLING activity

Recommendations
Do you have Alliance Global Group, Inc. in your portfolio already?
If your trailing stop is still intact, we suggest that you hold your position for now, but do not average down yet. AGI needs to break the barriers at ₱12.00 and ₱13.30 to increase the chance of piercing a bigger resistance near ₱17.00. However, it's going to be a totally different story if you're holding AGI even if it's already moving below your tolerable risk. Please respect your trailing stop.
You don't have Alliance Global Group, Inc. yet but are you planning to enter a new position?
Don't hurry. Be on a wait-and-see mode for now. We would say that it's better to trade stocks that are either already in a rally or are poised to enter a rally. AGI is still moving sideways. It's ranging. Wait for its 10SMACD and Momentum Power Indicator to become bullish before you do a test-buy.
ONLINE STOCK MARKET COURSE/SEMINAR
Note: This is Mr. Jaycee De Guzman's "The Evergreen Strategy in Trading and Investing in the Philippine Stock Market".
📌 Lesson 1: how to filter stocks and create a watchlist you can realistically monitor
📌 Lesson 2: how to know if the trend is more than likely to continue to move up or down
📌 Lesson 3: how to know the true market sentiment and why you should know it
📌 Lesson 4: how to find a confirmed buy signal for a stress-free trading experience
📌 Lesson 5: how to find the best price range when buying new or more shares of stocks
📌 Lesson 6: how to sell more logically and less emotionally when trading or investing
STOCK MARKET SUBSCRIPTION SERVICE
📌 daily video for short-term traders like you
📌 investment guide for long-term investors like you
📌 consultation in the Private Clients Forum
📌 checking of your analysis in our Study Room
📌 20% commission from our Learn-to-Earn Affiliate Program (LEAP)
📌 free online stockbroker's account and more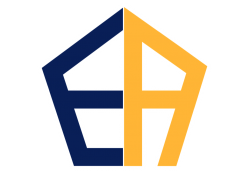 Latest posts by Equilyst Analytics, Inc.
(see all)