The domestic stock market yardstick Philippine Stock Exchange index (PSEi) is officially in bear territory.
This development comes as the benchmark plummeted by 6.8 percent during yesterday's trading.
These figures translate to a plunge by 457.77 points.
The PSEi closed at 6,312.61 on Monday, March 9, 2020, as per the news posted online by Philippine daily newspaper The Philippine Star.
Stock market analysts declared that the index has officially made its return to bear territory.
This event happens following PSEi's nosedive amounting to over 20.07 percent. This percentage is in comparison to its closing of 7,898.06 on November 20, 2019.
Market expert Astro del Castillo cited that he believes that the issuance of the Department of Health of a code red alert has resulted in panic in the local stock market.
The managing head of First Grade Finance Incorporated explained that investors are grappling from more fright.
This scare is due to the unbridled coronavirus pandemic and its detrimental effects on the global economy, Del Castillo remarked.
The markets professional pointed out that for now, it is quite challenging to determine the time or the level at which the market sell-off halts.
Meanwhile, Del Castillo affirmed that more details from the continuity program of the Philippine government would aid in delivering more stability to the stock market.
His remarks are in light of yesterday's Asian stock markets collapse. The Philippines' comprehensive All Shares index has also dropped by 5.55 percent.
This point of reference posted a plunge by 224.33 points, and it concluded at 3,815.22.
Furthermore, the rest of the local industries copied the latest trend, leading to a bloody trading day yesterday.
These events lead market analysts to describe March 9 as one of the worst days in the history of the Philippine stock market.
Information from the Philippine Stock Exchange (PSE) exhibited that the 6.76 decline in the primary composite index yesterday indicates the most massive one-day percentage collapse.
This plunge happens since the 12.27 percent decline that took place on October 27, 2008.
The PSE recorded more negative superlatives during yesterday's trading. It took note of the session as indicating the third-largest loss since the beginning of 2008 as well.
Since the events of January 26, 2016, when the PSEi closed at 6,311.60, the PSE reported that yesterday's trading indicated the lowest close.
Furthermore, the domestic stock exchange said that the March 9, 2020 trading session indicated the most massive one-day sinking in points since August 24, 2015.
Traders explained that yesterday's stock market closing brings back memories from 2008.
That was the time of the collapse of the international financial services provider Lehman Brothers that triggered the housing mortgage crisis in the United States.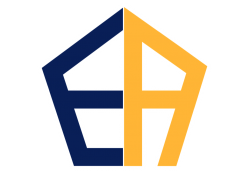 Latest posts by Equilyst Analytics, Inc.
(see all)