Robinsons Land Corporation is the real estate development company that the Gokongwei family owns.
This week, the business group announced that it would issue fixed-rate bonds soon.
Moreover, Robinsons Land Corporation affirmed that its board of directors had given the green light for the firm to engage in this activity.
The publicly listed company issued a disclosure to the Philippine Stock Exchange (PSE) yesterday, giving more information regarding their forthcoming venture.
The filing indicated that the bonds would have the Philippine peso as their denomination, according to Philippine business newspaper BusinessWorld's report.
Also, the fixed-rate bonds will possess an aggregate principal amount totaling P10 billion.
Officials from the property development firm that the billionaire industrialist Gokongwei family leads cited that the bonds will have an over-subscription option of up to P5 billion as well.
The peso-denominated, fixed-rate bonds that Robinsons Land Corporation will issue have the total amount of P15 billion.
The management of the real estate development corporation affirmed that their issuance of the long-term debt instruments complies with the requirements that the Securities and Exchange Commission set.
Furthermore, they relayed that their venture is in accordance with the rating procedure of the Philippine Rating Services Corporation.
Robinsons Land Corporation's administrators disclosed that they are in the process of finalizing more information regarding their forthcoming issuance of fixed-rate bonds.
Hence, they remarked that they could not release a timetable of the offering at this point.
Plus, details regarding the manner of how the business group will utilize the proceeds from the activity is still unavailable at this time, the real estate development company's officials said.
Robinsons Land Corporation manages the hotel and real estate development ventures of JG Summit Holdings, Incorporated.
The latter is its parent firm. Last year, the company posted its net income totaling P8.69 billion.
These figures indicate a raise of six percent. Furthermore, the increase in revenues worth P1.02 billion drove these earnings to P30.58 billion.
Philippine newspaper Manila Standard reported that, for this year, the real estate development company earmarked capital expenditures worth P27 billion.
The company will reportedly use the amount to finance land-banking ventures. Besides, it intends to expand its residential and leasing projects.
On Wednesday, March 11, 2020, Robinsons Land Corporation (PSE: RLC) closed at P20.90 per share.
From its previous close, this last trade price of the real estate development firm's stock is down by P0.05 or 0.24 percent.
Moreover, the total value turnover reached P74,691,710.00.
The PSE recorded the 52-week high of Robinsons Land Corporation at P29.80. Meanwhile, the 52-week low of the real estate development company is at P19.54.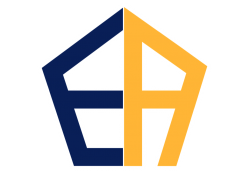 Latest posts by Equilyst Analytics, Inc.
(see all)