The Philippine Stock Exchange index (PSEi) exhibited a little rebound during the trading session yesterday, Wednesday, March 11.
The stock market benchmark concluded the trading day at 6,353.26.
Moreover, the PSEi indicated a climb amounting to 34.88 points, based on the Philippine daily newspaper The Philippine Star's report.
Market analysts confirmed that the Philippine stock market finished in positive territory yesterday.
They relayed that this development happened while some stock market investors splurged on inexpensive shares of stocks.
Furthermore, the broader All-Shares yardstick demonstrated a raise amounting to 20.21 points. These figures translated to an increment totaling to 0.53 percent.
Besides, All-Shares closed yesterday at 3,808.73. Investors in the Philippine stock market has carried on with their close monitoring of the coronavirus pandemic and its repercussions.
At the time of writing, the total number of patients in the country that have confirmed to contract the fatal ailment is already 49.
Nonetheless, despite the uncertain times, most sectors concluded Wednesday's trading robustly. An exception to this event are the financials, mining, and oil sectors.
Moreover, the total value turnover landed in the territory of P6.619 billion. As for the market breadth, it showed positive indicators as well.
Forty-eight issues presented zero changes. Meanwhile, 84 is the number of losers, and 107 are the gainers.
Traders in the Philippine stock market offered their insights regarding the PSEi.
They remarked that the market investors had helped its slight gains as they welcomed the practical plan of the government.
The latter has an expenditure agenda that aims to combat the negative impacts of the coronavirus outbreak.
Christopher Mangun confirmed that the PSEi concluded a little higher yesterday. Nevertheless, he cited that the stock market investors remain baffled.
Thus, the PSEi ended close to its low for the trading day, despite having an opening that is much higher, the AAA Securities research chief explained.
Mangun relayed that the value turnover for yesterday registered P6.45 billion. These numbers did not include block sales, he said.
The markets researcher also shared that some unanticipated overseas inflows came in. Yet he remarked that they were not that substantial, consisting of net buying worth P350.5 million.
Also, Mangun pointed out that the other blue chips that have not recovered showed a positive performance yesterday.
He confirmed that this development permitted the PSEi to conclude on a higher note.
Mangun mentioned that investors might prompt a bottom if they carry on seeing the stock market benchmark north of 6,300 by the end of this week.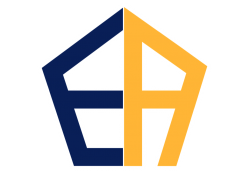 Latest posts by Equilyst Analytics, Inc.
(see all)