PLDT wireless arm Smart Communications, Incorporated, has collaborated with various smartphone manufacturers.
This development comes as the telecommunications subsidiary aims to create more handsets capable of Voice-over-WiFi (VoWiFi).
Smart targets the consumers' easy accessibility over these types of devices as well.
Today, smartphones with VoWiFi capabilities include TCL PLEX T780H, Huawei Mate 10, Samsung S20 series, and Huawei P30 series.
Furthermore, Samsung Galaxy Z Flip, Huawei Mate 20 Pro, and Huawei Mate 20 possess this state-of-the-art wireless calling feature.
The management of the PLDT unit also pointed out that the VoWiFi technology is available in the handsets of Samsung that are in the mid-range category.
These smartphones consist of Samsung Galaxy Fold and Samsung Galaxy Note 8 and its newer version.
Besides, Samsung Galaxy A series, and Samsung Galaxy S8 and its latest edition have the VoWiFi capability.
The new partnership that Smart inked with smartphone makers is in line with its latest initiative.
Yesterday, the wireless communication service provider commenced the commercial unveiling of its VoWiFi technology.
This WiFi calling service provides extended network coverage as among its benefits.
Thus, consumers can call and receive voice calls, video calls, and text messages from any location with WiFi connection.
Besides, this latest offering of the PLDT unit is available through the native dialer of a customer's smartphone.
Smart's consumers can avail VoWiFi without having to install another application as well, as per the news posted online by Philippine daily newspaper The Philippine Star.
Furthermore, the new VoWiFi feature will improve the messaging and calling encounters of the consumers, Smart's management remarked.
They relayed that their clients would get to enjoy enhanced and high-definition call quality.
When they are both on VoWiFi, this advantage extends to both the receiving and calling parties, Smart's administrators remarked.
The PLDT arm's management relayed that the new WiFi calling service is available at first to Infinity and Smart Signature customers.
When clients with active Smart subscription call using the WiFi calling service, they can expect to receive charges.
Meanwhile, for consumers without an active Smart subscription, international and local text and voice rates will apply.
On Monday, March 9, 2020, PLDT Incorporated (PSE: TEL) closed at P1,021.00 per share.
This last share price of the company's stock is down by P38.00 or 3.59 percent from its previous close.
Moreover, the total value turnover reached P152,396,770.00. The 52-week high of PLDT Incorporated is at P1,373.00.
Meanwhile, its 52-week low is at P976.00, as per the Philippine Stock Exchange's records.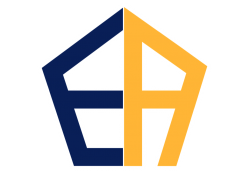 Latest posts by Equilyst Analytics, Inc.
(see all)