Ramon Ang expressed his positive standpoint and goals for Petron Corporation recently.
He cited that his oil company plans to maintain its concentration on boosting its product offerings and services.
Furthermore, Ang remarked that moving forward, they desire to grow their reach more.
The president of Petron Corporation pointed out that his company is also going after increasing its operational efficiency.
Through these mechanisms, they would be able to secure their place for the future better, Ang relayed.
The chief executive officer of the Philippines' largest oil marketing and refining firm acknowledged that they are operating under a demanding business milieu.
Nonetheless, Ang stated that they have still carried on pursuing their strategic targets.
The measures that they have taken would facilitate Petron Corporation to keep its long-standing dominance in the oil industry, he said.
Plus, Ang added that their ventures would enable the company to achieve productive expansion for the long haul.
Last year, the oil company opened 124 new petrol stations, based on the report of the Philippine daily newspaper The Philippine Star.
This achievement allowed the firm to keep its record of possessing the most number of stations in the domestic scene.
In the Philippines, the company has more than 2,400 gas stations. Moreover, the firm commenced the commercial operations of its lube oil blending plant.
For the oil company, this new and state-of-the-art facility in Tondo, Manila, serves as a major highlight for 2020.
Besides, the sophisticated lube oil mixing depot possesses a filling capacity double that of the former plant located in Pandacan.
This newly opened establishment permits Petron Corporation to serve its local and overseas customers more optimally as well.
Also, it would allow the oil firm to produce its best-selling greases and lubes.
Meanwhile, the latest financial results of Ang's oil company posted a 67-percent nosedive in net profit in 2019.
The firm registered P2.3 billion in profits that time. The domestic operations of Petron Corporation reportedly contributed to this drop last year.
The oil company in the Philippines incurred a net loss last year, amounting to P1.4 billion, compared to the net income worth P2.8 billion in the previous year.
On Tuesday, March 10, 2020, Petron Corporation (PSE: PCOR) closed at P3.07 per share.
From its previous closing, this last trade price of the oil firm's stock is down by P0.06 or 1.92 percent.
Also, the total value turnover reached P8,473,040.00.
The 52-week high of Petron Corporation is at P6.85, as per the records of the Philippine Stock Exchange.
Meanwhile, its 52-week low is at P3.00.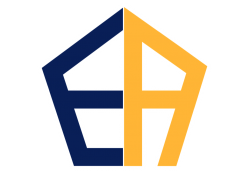 Latest posts by Equilyst Analytics, Inc.
(see all)