MANILA, Philippines — MSME loans by Philippine banks see a 12.3% fall in the first half of 2020. Micro, Small, and Medium Enterprises (MSME) loans fell and continue to fall short of the mandated threshold because of uncertainties that the Covid-19 pandemic brings.
Data recently released by the Bangko Sentral ng Pilipinas (BSP) shows that MSME loans amounted to P484.06 billion from January to June 2020. This is P67.99 billion lower than last year's P552.05 billion extended by banks in the same period.
This decline means that the banking system's overall compliance ratio is way below the required 10%, as it only reached 5.56% this year. This percentage is mandated by RA 9501 and RA 6977, also known as the Magna Carta for SMEs. This mandate banks to extend 8% of their total loan portfolios to micro and small enterprises and 2% for medium enterprises.
The industry's total extended loans increased by 12.3% this year, from P7.76 trillion a year ago to P8.71 trillion in the first half of 2020. This means that the MSME sector allocation should have reached 10% of this amount, P871.13 billion.
The compliance of universal and commercial banks only reached 4.77%, and thrift banks reached 9.26%, both of which failed to reach the 10% mark. However, rural and cooperative banks more than tripled the mandated ratio, with their compliance reaching 33.8% in the same period.
The BSP data showed the total credit of the banking system allocated fell by 13.8% to P184.43 billion for micro and small enterprises. This accounted for only 2.12% compliance, short of the mandated 8% ratio. On the other hand, medium enterprise loans dropped by 11.4% to P184.43 billion accounting for 3.44% compliance, still within the mandated 2%.
BSP Governor, Benjamin Diokno, said that the regulator is developing means to enable banks to give borrower-friendly and simplified loan processes for MSMEs using a standard business loan application form. This initiative also aims to improve banks' risk assessments and speed up the turnaround time for these loan applications. This standardized loan form will be crafted next year and will be institutionalized by 2022.
A World Bank report shows that 81.2% of Filipino enterprises are internally funded, and banks finance only 10%. This report is corroborated by the latest data from the BSP, which shows MSME loans only account for 8.8% of total business loans and 6.1 of total bank loans. Data showed that the year-on-year growth of bank loans to total businesses steadily declined to 7.3% in 2020 from 20% in 2014. MSME lending fell to 1.9% from 7.6% in the same period.
According to the BSP, banks generally view MSMEs as unbankable because of limited information of their viability and market operations, leading to higher risk perceptions. "MSMEs, particularly smaller ones, are unfamiliar with or intimidated by banks' requirements. This deters them from obtaining formal credit," Diokno said.
MSMEs are less likely to get their loans approved due to lack of collateral or the owner's credit histories. Limited understanding also hinder banks from promoting adequate risk assessments and customization of products and processes for these MSMEs.
The BSP has regularly adopted regulatory relief measures to reduce the financial burden on MSMEs as the country slips into recession as its gross domestic product (GDP) fell by 10% from January to September of 2020.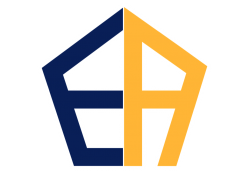 Latest posts by Equilyst Analytics
(see all)