LT Group, Incorporated, will begin purchasing its shares of stocks back on Friday, March 20.
Based on the Philippine business newspaper BusinessWorld's report, the publicly listed holding firm's board of directors has given the green light for the activity.
The buyback program will involve the LT Group buying its shares from the Philippine Stock Exchange (PSE), as per the board of directors of the company that Chinese-Filipino business tycoon Lucio Tan established.
The activity will commence next week, and it would run until December 31, 2021.
From the unlimited retained earnings of the LT Group, the shares that the firm will purchase back until the end of next year reportedly have the price of P2 billion.
Furthermore, the board of directors of Tan's company cited in a disclosure to the PSE yesterday that they plan to resell the shares to the stock market.
The LT Group stated that this event would happen when the corporation sees the venture as advantageous for itself, according to the stock market filing.
Companies commonly perform buyback programs to preserve the price of their shares in the stock market.
They engage in this activity when they believe that the price of their shares is undervalued, or is below their genuine intrinsic value.
The Tan-led company joins other Philippine companies. These firms have increased the number of their existing buyback plans.
Also, they are those corporate entities that have declared their approval of share buyback programs.
These business groups include Ayala Land, Incorporated, and Robinsons Retail Holdings, Incorporated.
Moreover, Metro Pacific Investments Corporation and Megawide Construction Corporation have expressed similar plans as the LT Group.
In the nine months to September of last year, the earnings of Tan's firm ballooned and posted a 17-percent growth.
This percentage increase translated to P14.72-billion worth of income for the publicly listed corporation.
Besides, the total revenues of the company registered an increment totaling to P68.86 billion.
These figures indicate a raise amounting to 27 percent. On Wednesday, March 11, 2020, LT Group, Incorporated (PSE: LTG) closed at P8.31 per share.
From its previous close, this last trade price of the firm's stock is up by P0.11 or 1.34 percent. Furthermore, the total value turnover reached P92,056,188.00.
The PSE recorded the 52-week high of Tan's company at P17.60. Meanwhile, its 52-week low is at P6.63.
In recent weeks, the Philippine stock market has exhibited high volatility. On Monday, it closed at 6,312.61 and fell to bear market territory.
However, the PSE index settled at 6,353.26 during yesterday's trading session. It was able to gather 34.88 points or 0.55 percent.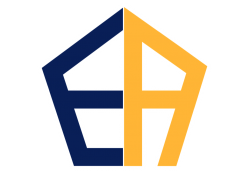 Latest posts by Equilyst Analytics, Inc.
(see all)