DoubleDragon Properties Corporation's Edgar Sia II has expressed his optimism regarding the upcoming initial public offering (IPO) of MerryMart Consumer Corporation.
In a statement, the real estate property development tycoon affirmed that his group does not feel threatened by the coronavirus outbreak at all.
Moreover, Sia said that the pandemic involving the ailment, also known as COVID-19, would not alter MerryMart's long-term expansion prospects.
The DoubleDragon Properties Corporation founder described his grocery chain's business prospects as auspicious.
According to the Philippine daily newspaper The Philippine Star's report, the grocery chain of the DoubleDragon Properties Corporation's owner will hold its IPO soon.
This development comes following the Securities and Exchange Commission's recent approval for the company's debut at the Philippine Stock Exchange (PSE).
Furthermore, as MerryMart will proceed with its stock market launch, it will offer 1.6 billion primary common shares.
One share will carry the maximum cost of P1 apiece. The DoubleDragon Properties operator's supermarket venture will reportedly use the accumulated financing for various purposes.
MerryMart will spend the funds as working capital for store network growth, and capital expenditures.
PNB Capital and Investment Corporation is a part of the IPO of the supermarket and grocery firm.
The financial company will function as the lead underwriter, sole issue manager, and sole bookrunner of MerryMart.
In 2009, Sia founded DoubleDragon Properties Corporation as a unit of Injap Investments, Incorporated.
The Philippine real estate development firm is in Makati City. It became a joint business between Honeystar Holdings Corporation and Injap Investments, Incorporated in 2012.
Aside from Sia, DoubleDragon Properties Corporation has Jollibee Foods Corporation founder Tony Tan Caktiong as its co-chairman.
In 2014, the IPO of DoubleDragon Properties Corporation took place. By this year, the operator of CityMall reportedly intends to construct 100 shopping malls.
As for MerryMart, its former name is Injap Supermart, Incorporated. It is a retail firm focused on consumers.
MerryMart is mainly into the retail operations of supermarkets. By the second quarter of 2020, it plans to open 12 more branches.
This agenda is a component of the company's store network growth plan. Also, by the last quarter of 2021, MerryMart intends to open its 100th branch.
On Wednesday, March 11, 2020, shares of DoubleDragon Properties Corporation (PSE: DD) closed at P16.76 apiece.
From its previous close, this last trade price of the firm's stock is up by P0.02 or 0.12 percent.
Also, the total value turnover reached P9,363,600.00. The 52-week high of DoubleDragon Properties Corporation is at P27.30, based on the PSE's records.
Meanwhile, its 52-week low is at P15.50.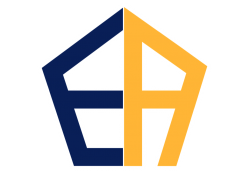 Latest posts by Equilyst Analytics, Inc.
(see all)