The management of Chelsea Logistics and Infrastructure Holdings Corporation has spoken regarding the latest financial results of the company.
They affirmed that last year, the Udenna Group of Companies' holding firm was unsuccessful in attaining profitability.
In a filing at the Philippine Stock Exchange (PSE), the administrators of the company of Davao-based businessman Dennis Uy relayed that the reason behind this failure was the full costing of the vessels.
These are the ships they deployed in 2019, the officials from Chelsea Logistics said, without revealing the actual figures of their expenses.
The management of the firm engaged in logistics and shipping also disclosed the additional interest expenditures they incurred.
Aside from the purchase of new ships, these costs also consisted of the construction of a warehouse complex and buying a parcel of land measuring 2.5 hectares.
The officials from Uy's company affirmed that the outlays for these resources are for their rapidly growing logistics venture.
On the other hand, despite these considerable costs, the firm's administrators relayed that they are still to fulfill the full revenue potential of Chelsea Logistics.
They said that this positive development would come as their revenues surge, as per the report by Philippine daily newspaper The Philippine Star.
Furthermore, the publicly listed logistics and shipping firm's management confirmed in the PSE filing that it concluded 2019 strongly.
The business organization of Uy earned record-high revenues totaling P7 billion. These figures translate to a higher 35 percent year-on-year growth.
Besides, the firm's officials have expressed their pleasure over the company's Earnings before Interest, Taxes, Depreciation, and Amortization or EBITDA.
They affirmed that Chelsea Logistics' figures increased to P2 billion last year, marking a 29-percent increment from P1.6 billion in 2018.
Besides, the management praised the robust growth in EBITDA as marvelous.
They explained that it is because the firm deploys brand-new vessels to locations that take almost one year before the operator corners a considerable market share.
The Chelsea Logistics officials also counted the cash flow it accumulated from their operating activities as among the reasons to feel grateful.
Last year, the company's officials said that the movement of money within the business was quite vigorous, generating P9.8 billion.
They employed these cash flows in paying for the firm's maturing debt obligations amounting to P4.5 billion.
Moreover, the company used the funds for various investments, including in new ships, equipment, delivery trucks, warehouse, and parcels of land.
On Tuesday, March 10, 2020, Chelsea Logistics and Infrastructure Holdings Corporation (PSE: C) closed at P2.94 per share.
The 52-week high of the company is at P9.36, based on the records of the PSE. Meanwhile, the 52-week low of the firm is at P2.75.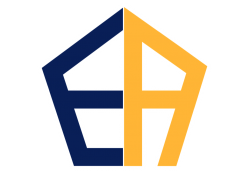 Latest posts by Equilyst Analytics, Inc.
(see all)