MANILA, Philippines — The Ayala-led Bank of the Philippine Islands (BPI) is continually growing its investment business as the assets under its management has breached the P1-trillion mark at the end of November 2020, despite the pandemic.
BPI's Chief Finance Officer, Maria Theresa Marcial, expects the financial institution's investment business to grow even further by tapping underserved and untapped markets by utilizing education campaigns and financial inclusion.
BPI's trust and asset management businesses reportedly grew by 14% to P1.02 trillion with BPI Asset Management and Trust Corp (AMTC). With its in-house wealth managers, BPI AMTC often holds free investment 101 webinars for the public. Weekly financial education materials are also available on their social media pages to ensure that they reach a wider audience.
Marcial said that these programs would keep both BPI's vision of building a better Philippines and support the Bangko Sentral ng Pilipinas' bid for greater financial inclusion in the country. The CFO also said that BPI could grow its trust and investment management business through organic means and new accounts and fund management acquisitions.
Marcial had this to say regarding the matter:
"We are grateful for the trust that the investing public has put in BPI, and in our fund management arms, BPI AMTC and BIMI. In return, our clients have our assurance that we will continue to provide them with excellent financial services that have stood the test of time and trials such as the ongoing pandemic."
BPI AMTC president, Sheila Marie Tan, said that the confidence of their existing clients and new investors in their products comes from their continuous focus on superior risk-adjusted returns. Tan also said that they would give investors the same level of consistent attention and performance for their clients and investors, coupled with tighter client coverage and improved account services.
BPI has different funding options that will fit every investor's risk profile. These include the BPI Invest US Equity Index Feeder Fund, BPI Invest Money Market Fund, BPI Invest Global Equity Fund-of-Funds, BPI Invest US Dollar Short Term Fund, BPI PERA Government Bond Fund, and BPI PERA Money Market Fund.
Tan also says that BPI's foreign investment funds have proven to be very popular, especially in this pandemic. BPI AMTC customers can subscribe to BPI Invest Global Equity Fund-of-Funds with just $500 as their initial deposit. In particular, this fund was awarded as the Best Managed Fund of the Year for the Dollar Equity Funds category for the fourth straight year since 2017, an award given by CFA Society Philippines.
Coupled with the bank's online presence and readiness, this allowed BPI Online and BPI Mobile app users to access, subscribe, and redeem their investments from the safety and comfort of their homes. This may have been among the biggest contributors to the bank's success in these times.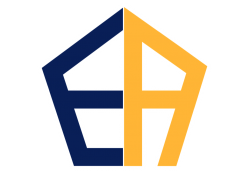 Latest posts by Equilyst Analytics, Inc.
(see all)