Jollibee Foods Corporation (PSE:JFC) closed at ₱153.00 per share as of 03:30 PM GMT+8 on March 12, 2020. It went down by 8 percent.
The Total Turnover Value was ₱184,133,107.00. The local traders were the main drivers of Jollibee Foods Corporation today.
Foreign investors are net sellers today with a Net Foreign Selling worth ₱10,087,645.00. Foreign fundies are net sellers year-to-date.
The immediate support is near ₱151.80, while the immediate resistance is near ₱184.00.
Our 10SMACD combo is bearish.
JFC's risk level is high due to its historical volatility score of 89.85 percent.

Trade-Volume Distribution
Last Price: ₱ 153.00
VWAP: ₱153.67477
Dominant Range: ₱153.00 – ₱154.20
The Momentum Power Indicator of Jollibee Foods Corporation is bearish.

True Market Sentiment
True Market Sentiment on JFC as of Mar-12-2020 at 03:30PM with a last price of ₱153.00
True Market Sentiment: NEUTRAL
6 of the top 10 brokers registered a positive Net Amount
4 of the top 10 brokers registered a higher Buying Average than Selling Average
Top 10 Players' Buying Average: ₱153.6621
Top 10 Players' Selling Average: ₱154.2580
Bonus Info:
25 out of 74 participants or 33.78% of all participants registered a 100% BUYING activity
8 out of 74 participants or 10.81% of all participants registered a 100% SELLING activity

Recommendations
Do you have Jollibee Foods Corporation in your portfolio already?
There's no buy signal confirmation for JFC yet. Since the last volume bar is red, you may want to pre-empt your trailing stop or reduce the percentage of risk on your trailing stop, at least.
You don't have Jollibee Foods Corporation yet but are you planning to do a test-buy?
There's no buy signal confirmation for JFC yet. Wait for both 10SMACD and Momentum Power Indicator to become bullish before you entertain the idea of doing a test-buy on JFC.
Would you like to level up as a stock trader and investor in the Philippine Stock Market? Try the best stock market subscription service in the Philippines.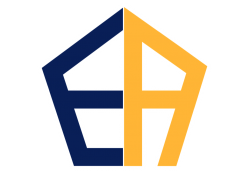 Latest posts by Equilyst Analytics
(see all)